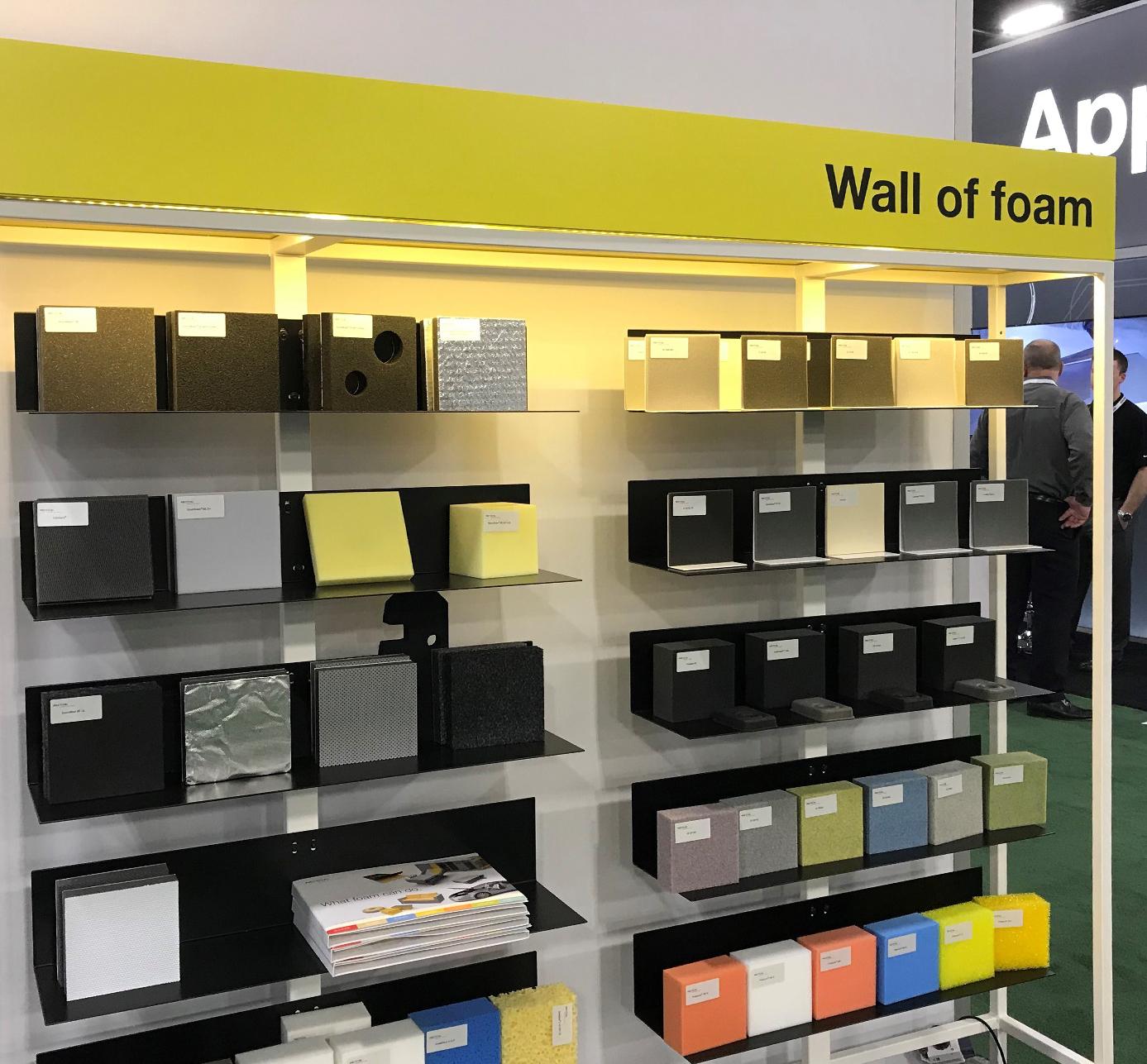 Foam Expo North America is the world's largest dedicated exhibition and conference for the manufacturers and buyers of technical foam products and technologies, as well as the entire foam supply chain. It returns to Novi, Michigan, from 13-15 July 2021 for the fourth annual edition of the show and for the first time it will be co-located with Adhesives & Bonding Expo. This forum is an ideal opportunity for us to show you what foam can do! We will be exhibiting at Booth 1822, where we will show how we are transforming the worlds of mobility performance, mobility interiors, industrial equipment, and consumer goods… together with you.


Mobility Interiors – more comfort in vehicles
Foams are among the most versatile materials in today's automotive interiors industry. They can be used to create silencing and sealing components that reduce cabin noise and enhance comfort. Using a wide range of processing technologies, they can be endlessly tailored to achieve special aesthetic and tactile effects that enhance the driver and passenger experience. They can also be produced to meet specific demands with regard to VOC emissions and flammability. As one of the largest flexible polyurethane foam manufacturers and a leader in low-VOC emissions products, we offer a unique portfolio of solutions for mobility interiors. Our foams for seat covers and accessories, headliners and door panels impress with their simple and low-emission processing as well as a homogeneous surface appearance and excellent haptic properties with a soft-touch feel.

Depending on the application, our interior foams are available with fine or open cell structures. They are all characterised by high elongation, proper lamination and thermoforming properties and good recovery even in critical radii. Our R&D teams support customers around the world from our competence centres and help Tier 1/2 manufacturers and OEMs to further reduce emissions and fuel consumption in modern vehicles.


See our products:

Mobility Performance – for demanding environments
Our portfolio includes converted parts for conventional and electric passenger vehicles, aircraft, aerospace and a wide range of public transport applications.
They are engineered to provide silencing, sealing and filtering properties for acoustically and thermally demanding environments. Our solutions are tailored to meet individual requirements and compulsory standards for functional performance. They enable lightweight construction and help to improve fuel economy while at the same time reducing harmful emissions.
See our products: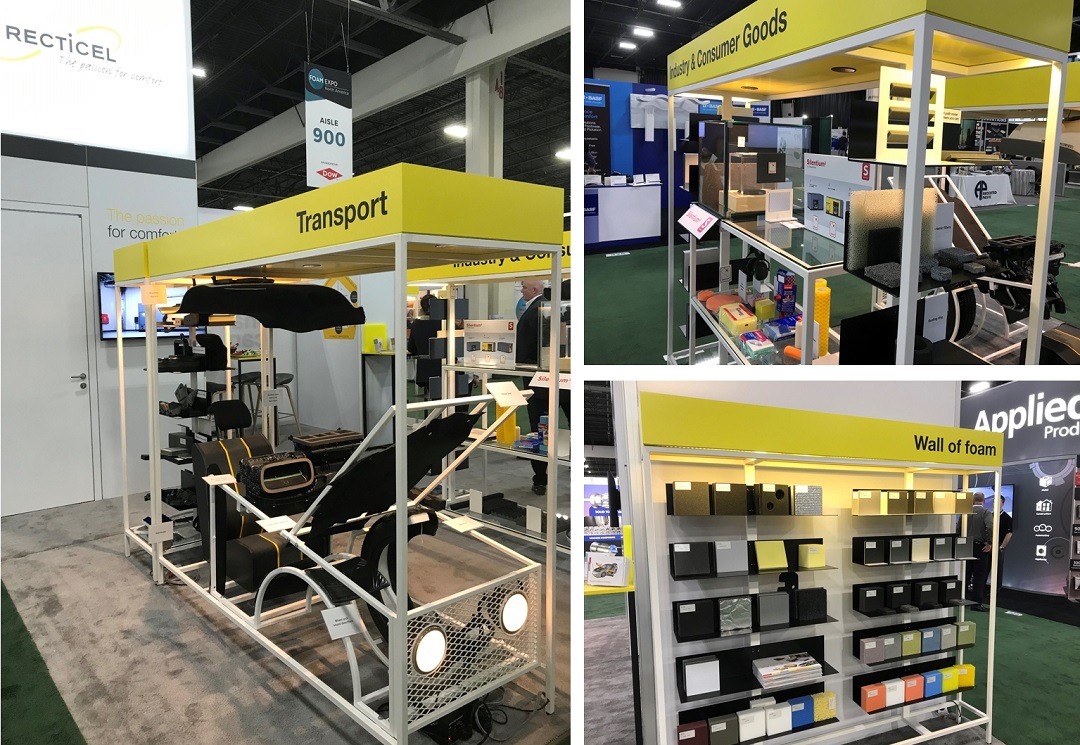 Consumer Goods – staying ahead of market trends
Recticel produces a wide range of engineered foams with specific carrying, filtering, supporting and protecting properties that are essential in numerous everyday items. These include solutions for consumer goods such as clothing and footwear, sponges, surface treatment and polishing pads and microphone windshields, as well as medical devices and equipment like respirators, bandages, protectors and much more.

Our technical foams are available with open and closed cells in all common densities and colours. The ability to adapt characteristics such as density, hardness, air permeability and colour makes foams ideal for meeting the growing consumer demand for more variety and customisation. The properties of our technical foams depend entirely on individual customer requirements, which may include extra anti-static, flame-retardant, conductive or ultra-light properties.


See our products:
Industrial Solutions – protecting your industrial equipment and its environment
Our engineered foams provide tailor-made silencing, sealing, filtering and protecting properties for almost every kind of device across the industrial sector. They are used in modern industrial plants, white goods, HVAC systems and metal processing. Recognising that every industrial device has its own noise signature depending on its specific purpose and components, we design the optimal silencing solution for each piece of equipment, combining different materials to match its particular characteristics. We also supply air and gas sealing solutions to guarantee efficiency and durability in numerous systems, including HVAC. In compressors, our foam solutions are also used at the air inlet and discharge air to ensure correct operation, avoid machine damage and protect the quality of the end product.

We also provide packaging solutions that ensure the ultimate protection for a range of devices. Our packaging specialists develop and produce customised solutions in polyethylene and polyurethane foams for transport packaging, case inlays, foam trays and more.


See our products: