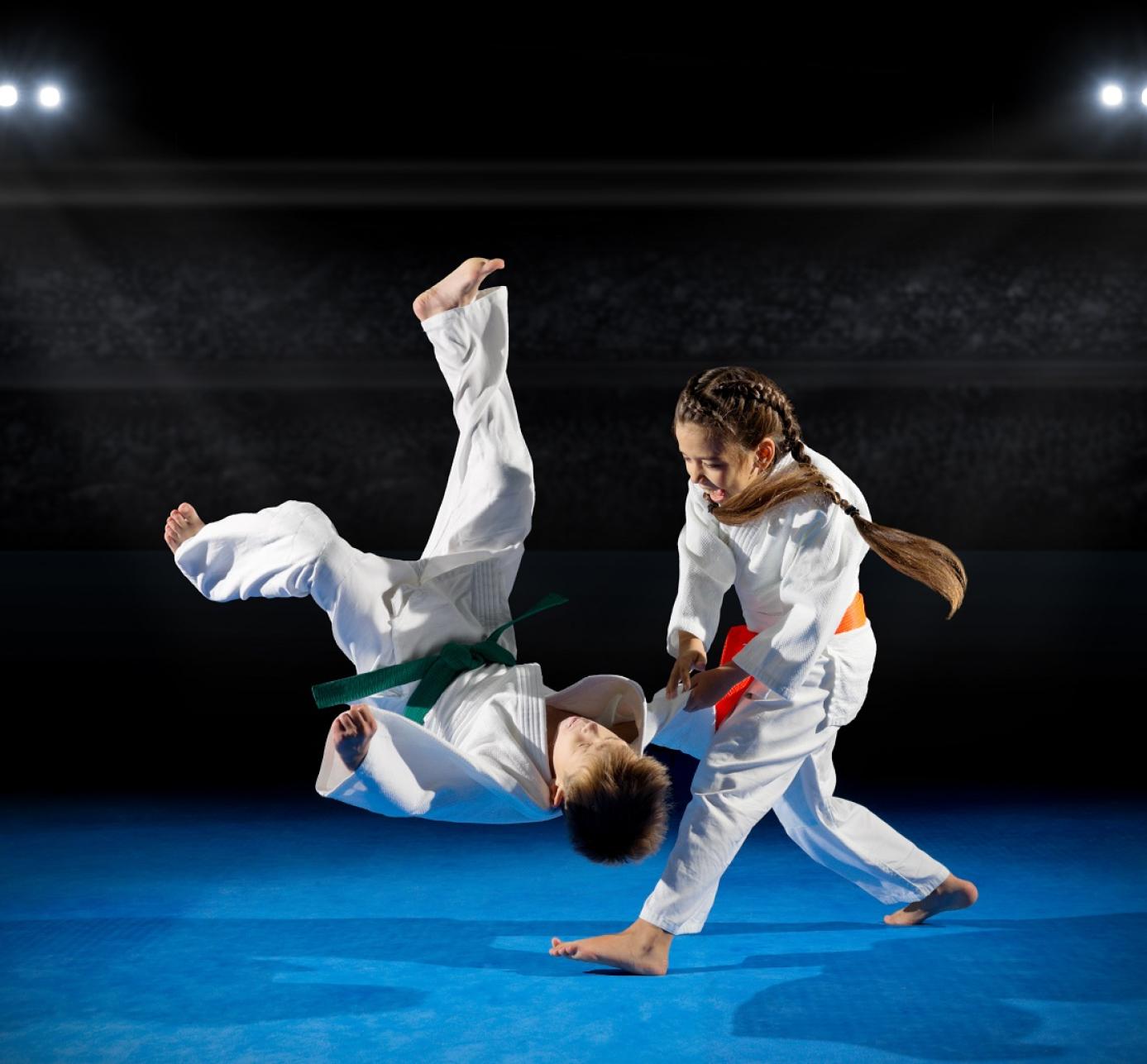 Recticel Engineered Foams supports a circular economy and a better future for athletes and the sports industry. These two aspirations come together in the Recticel Tatami range of high quality sports mats. Not only are they designed for long-lasting performance and a great sports experience. They are produced using foam from a closed loop process involving collection of end-of-life mattresses by a third-party dismantler and used judo mats. These are inspected, shredded, and used to make raw materials for new judo mats – which will also be collected at the end of their useful life.
All-round performance with a tailored look and feel
Designed for judo, martial arts and multi-purpose applications, Tatami mats are based on a core of open-cell flexible polyurethane trimmings, bonded together with a binder. These trimmings can be post-industrial or post-consumer waste.
The bonded foam core is covered with PVC coated vinyl, which is available in different colours and textures (smooth and typical rice grain). The mats can be supplied with or without an anti-skid base.

Helping customers get the most from their mats
To extend the lifetime and enjoyment of Tatami products, we support their owners and users with easy-to-follow cleaning, handling and storage advice.
Download the brochure now to find out more about the range and read tips on how to care for your judo mats.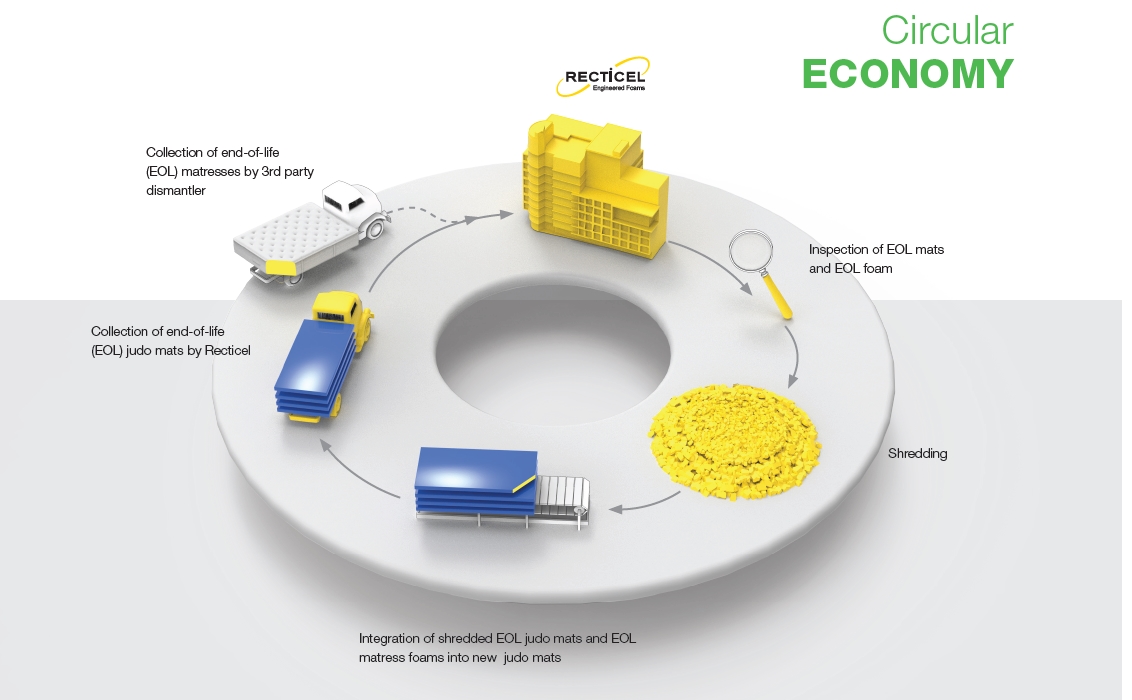 To find out more about our sustainable judo mats