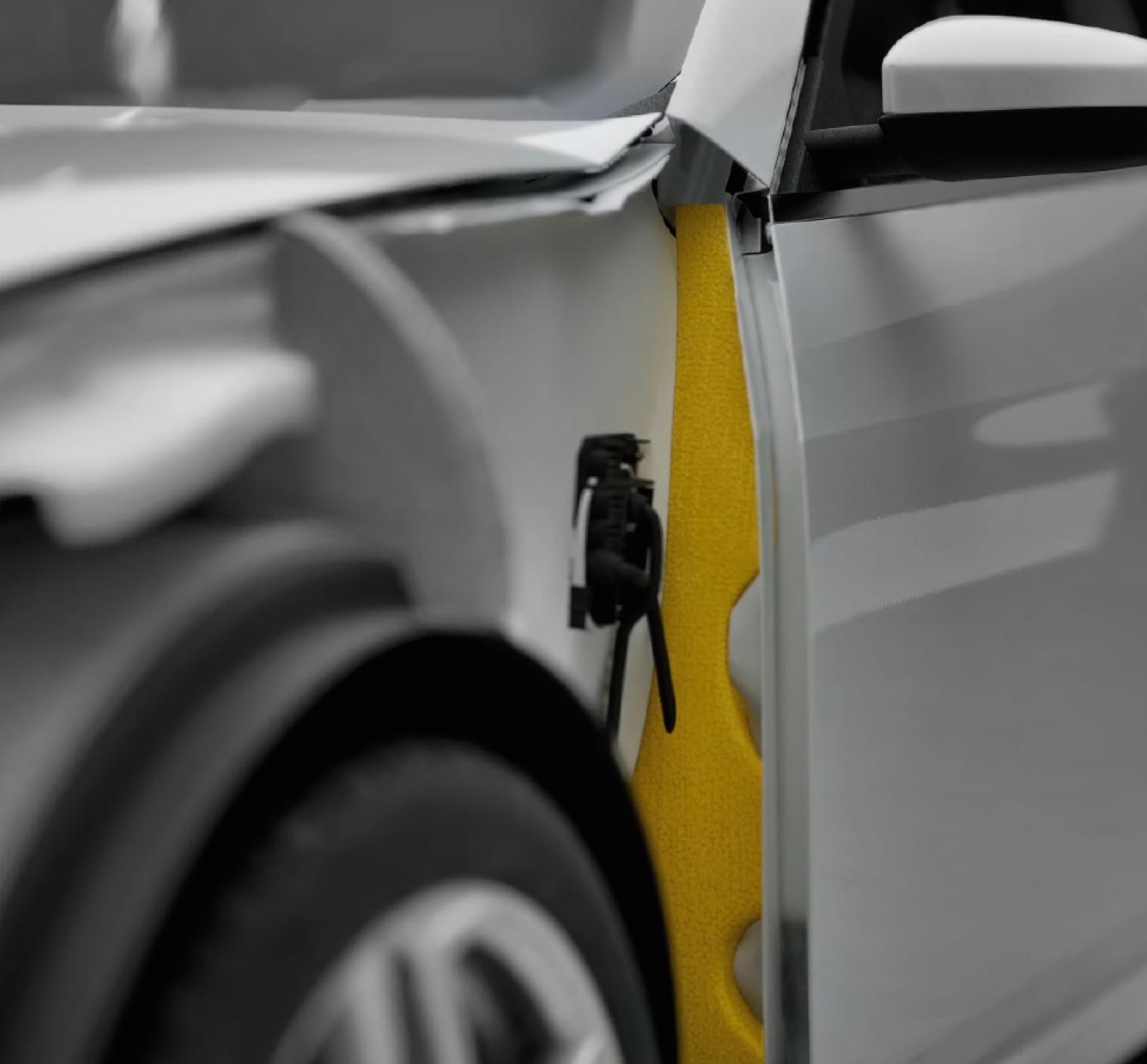 The evolution from conventional combustion engines to electric vehicles has presented a new set of challenges by changing the sources of noise. While silencing efforts have traditionally focused mainly on the powertrain, tomorrow's solutions need to address the growing importance of road and wind noise. A long-standing partner of the mobility sector, Recticel Engineered Foams has developed an innovative side fender seal solution that supports manufacturers in creating a driving experience that matches their design and performance goals.

Designed for modern mobility
The new side fender seal is developed for modern body structures, in which the side fender generally forms a recess. The seal closes this recess in a way that maintains the car's aesthetics while also providing protection against water and dust. Most importantly, it plays a vital role in blocking tyre, road and aerodynamic noise.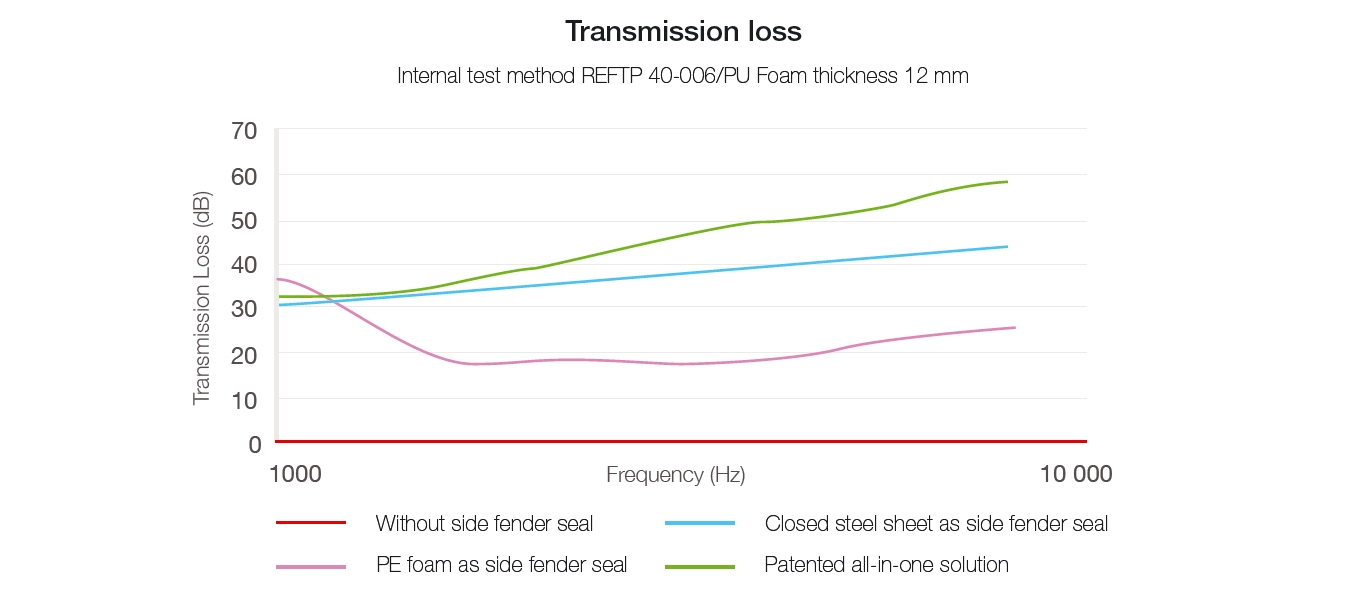 Transmission loss is an important parameter for measuring acoustic performance. The higher the transmission loss in a system, the better its noise suppression.

Bagged complex side fender seal: the all-in-one solution
This patented innovation uses a unique combination of materials to deliver an all-round solution. High-quality acoustic foam layers enable balanced acoustic sealing and absorption while reducing the number of components required to insulate rolling noise. A stabilising layer of double-walled polypropylene allows easy installation. The surrounding film layer provides a waterproof and dustproof seal with a superior lifetime compared to a plastic injected part with an additional glued layer of PU. This complete approach offers unprecedented benefits for drivers, manufacturers and installers. It is flexible to adapt to any design and reduces weight while optimising acoustic and sealing characteristics.

A full portfolio to choose from
Recticel Engineered Foams provides a wide range of side fender seals including a choice of PU and non-PU materials with varying characteristics. The bagged complex side fender seal is also available in sustainable, fibre-based materials.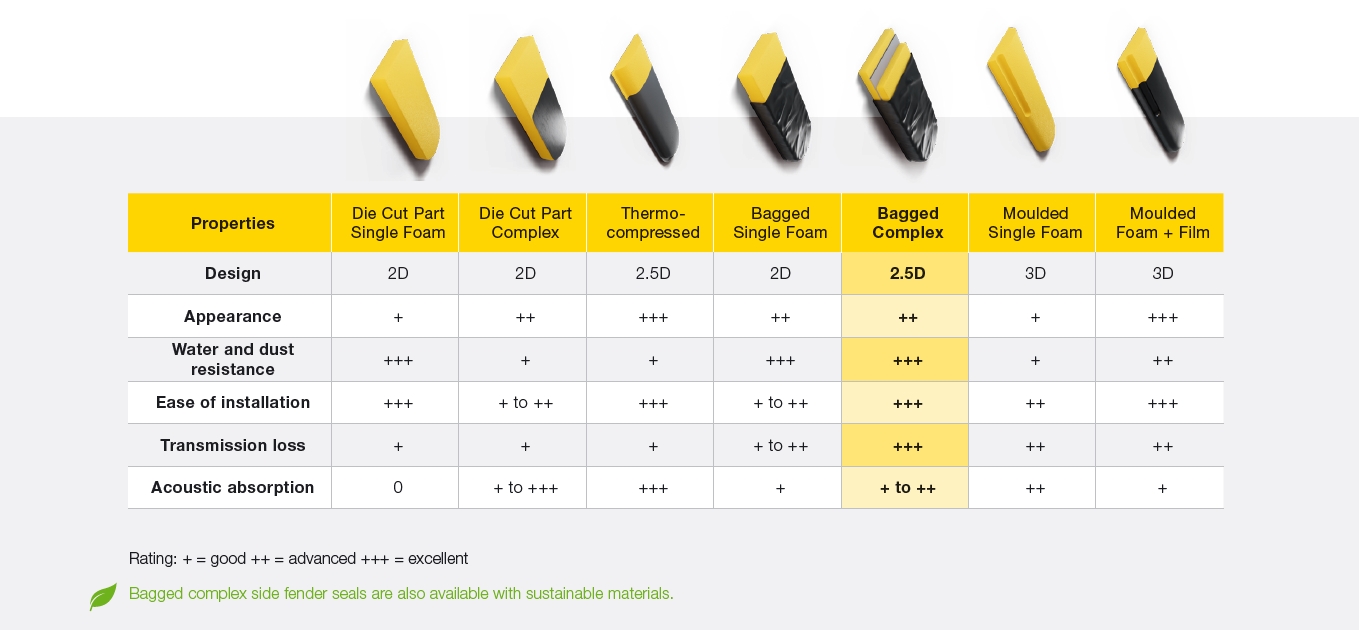 To find out more about our side fender seal solution
Die Broschüre herunterladen (DE)