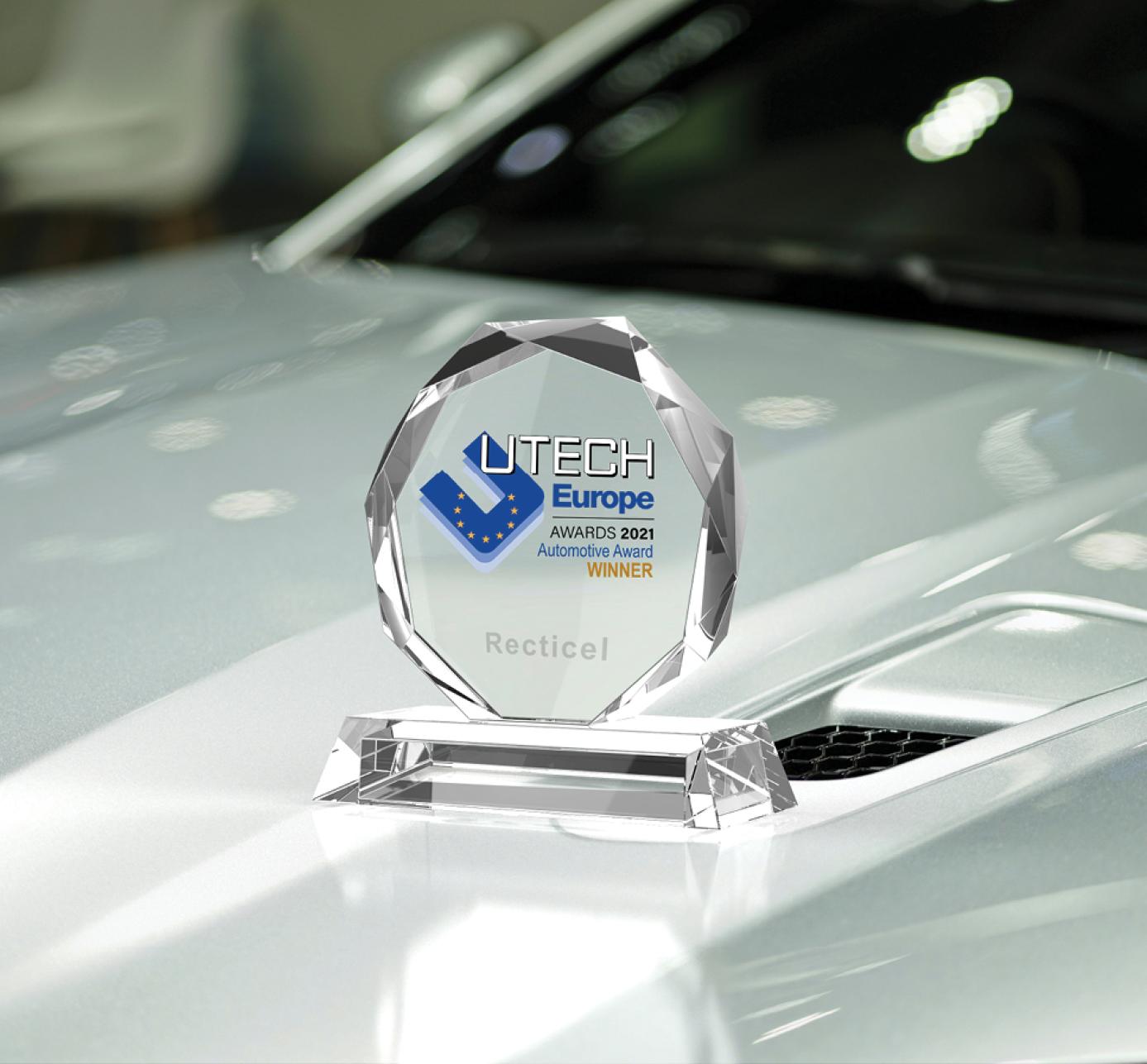 Recticel Engineered Foams is the proud winner of the UTECH Europe Automotive Award for product and innovation. Held in Maastricht, Netherlands, from 16-18 November 2021, UTECH Europe is the leading international exhibition and conference for the global polyurethanes industry. Recticel won the award for OBoNature™, a new foam family based on sustainable raw materials.

As a leading supplier to the automotive industry, Recticel Engineered Foams has a profound understanding of customer needs along the entire value chain. The OBoNature™ product family was developed to meet growing trends and needs in the industry: sustainability as a criterion for consumer purchasing decisions; healthier air quality inside vehicles; optimised functionality and durability of components; and efficient production to save production costs.
Based on sustainable raw materials, OboNature™ foams are very low in emissions and odours and have excellent hydrolytic stability and mechanical properties. They also offer good laminating behaviour, even with faster manufacturing processes.

This new product family is available in different grades to meet specific application requirements. The product of choice for headliners, OBoSky® Nature is a particularly fine-pored foam with a very homogeneous cell structure and uniform colour. OBoTrim™ Nature is tailored for top-quality door panels and armrests with 'soft-touch' surfaces, while OBoSeat® Nature is specially designed for car seats.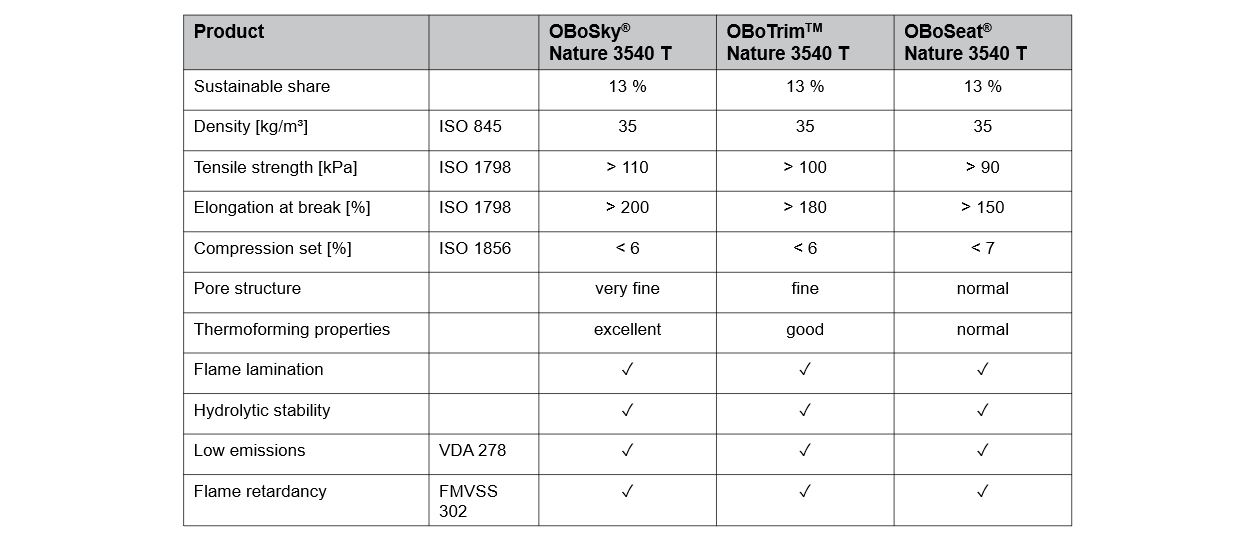 With sustainable innovation at the heart of its business and R&D strategies, Recticel is particularly pleased with this most recent recognition of our efforts. We remain firmly committed to supporting the industry and our customers by providing sustainable answers to societal challenges, including human health, climate protection and conservation of resources.
Find out more about Recticel and Sustainable Innovation