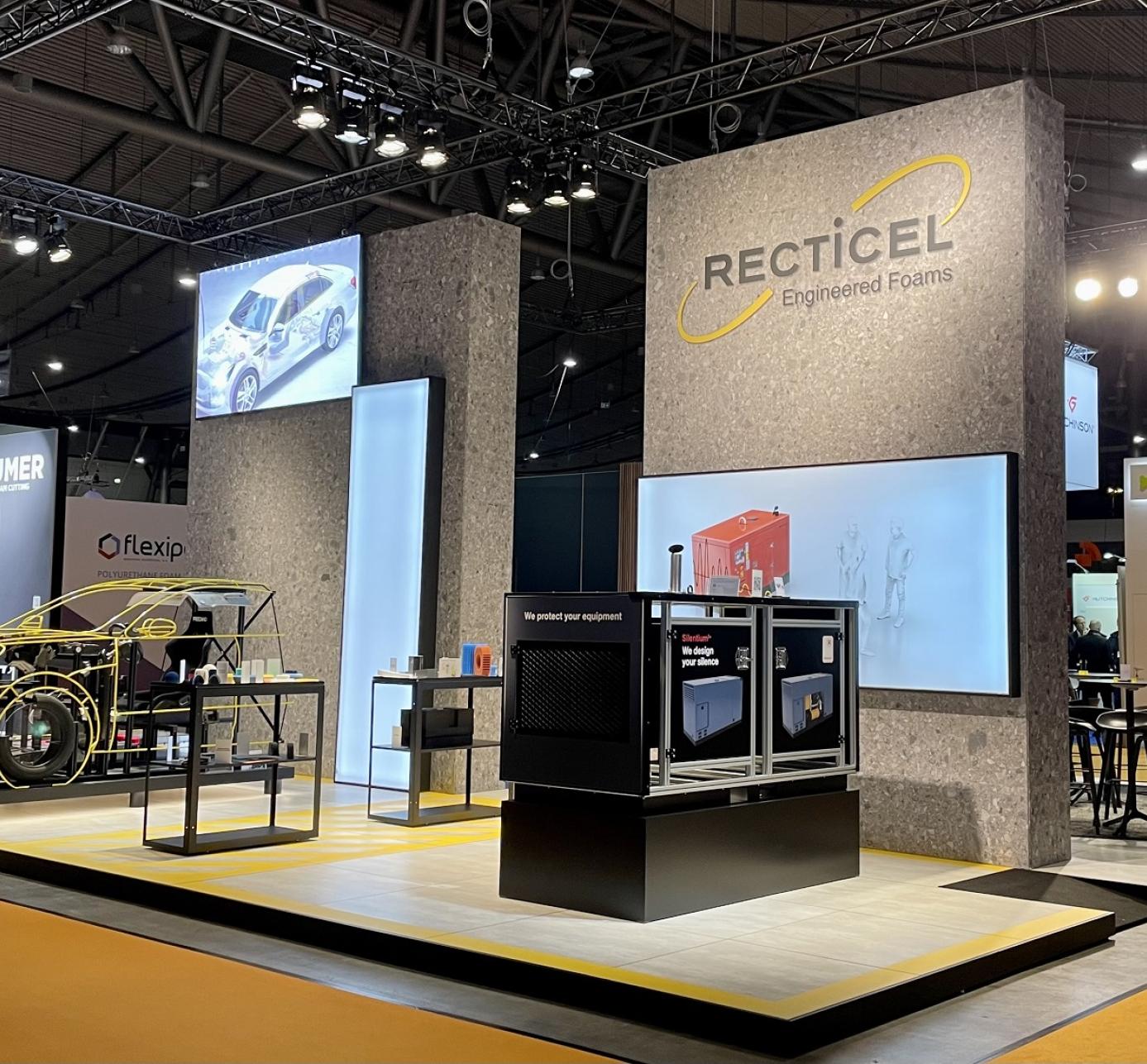 Foam Expo Europe in Stuttgart is the largest free trade fair and conference for technical foam products and manufacturing. The show is a vital hub for networking, showcasing innovations and attending conference sessions from high level speakers. This year's edition took place from 8-10 November. After a break during the pandemic, it was the ideal opportunity for the Recticel Engineered Foams team to meet its customers again in person.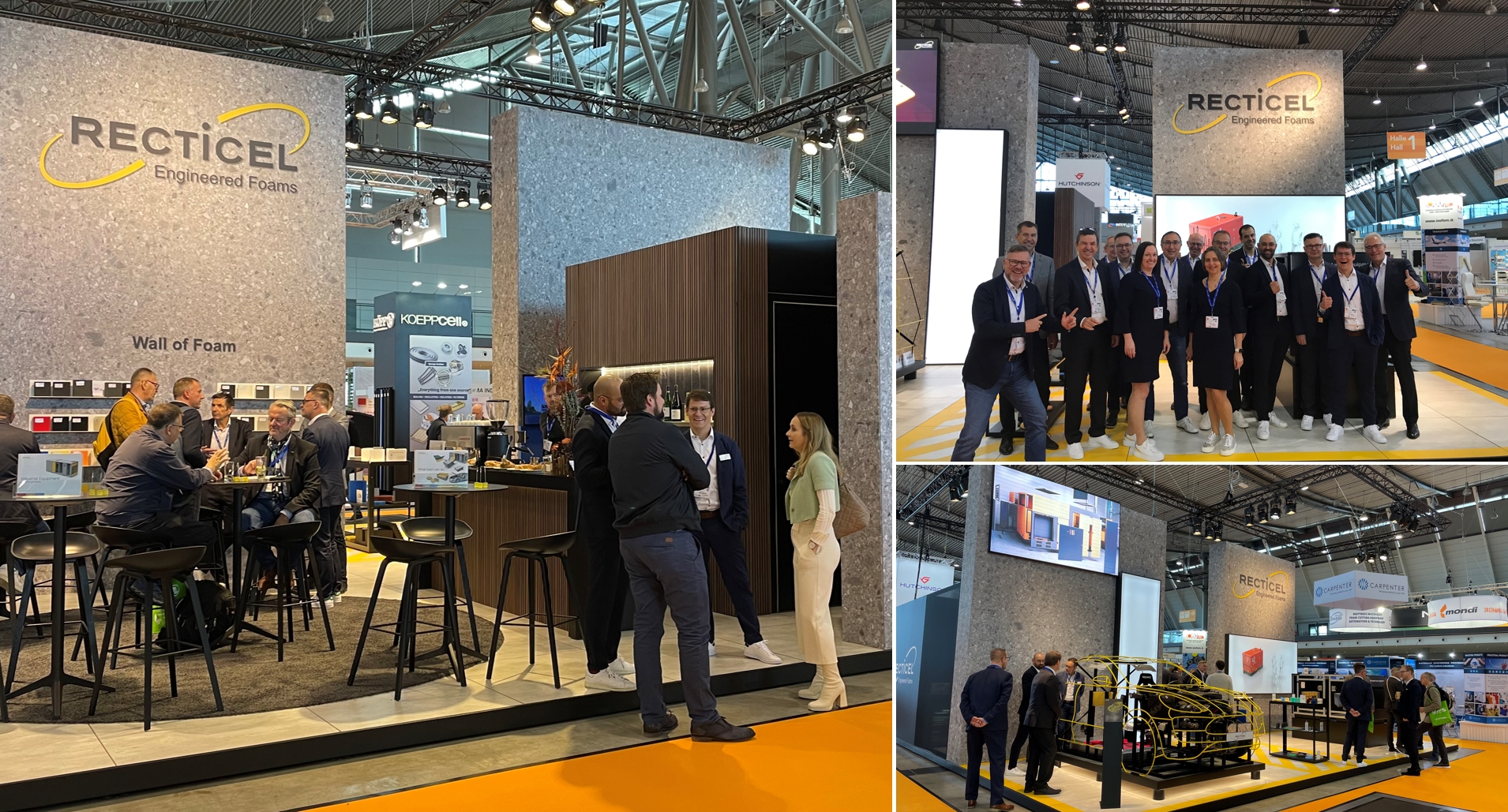 Recticel Engineered Foams was one of 180 exhibitors and offered a high-end presentation of its products at a state-of-the-art booth. Products from different markets such as Mobility, Industrial Solutions and Consumer & Medical Care were showcased. Two of the main talking points were an exciting new car display and a brand new industrial equipment display to explain the company's Silentium³+ concept. Visitors were intrigued to find out more and see where Recticel Engineered Foams solutions are installed in the specific applications.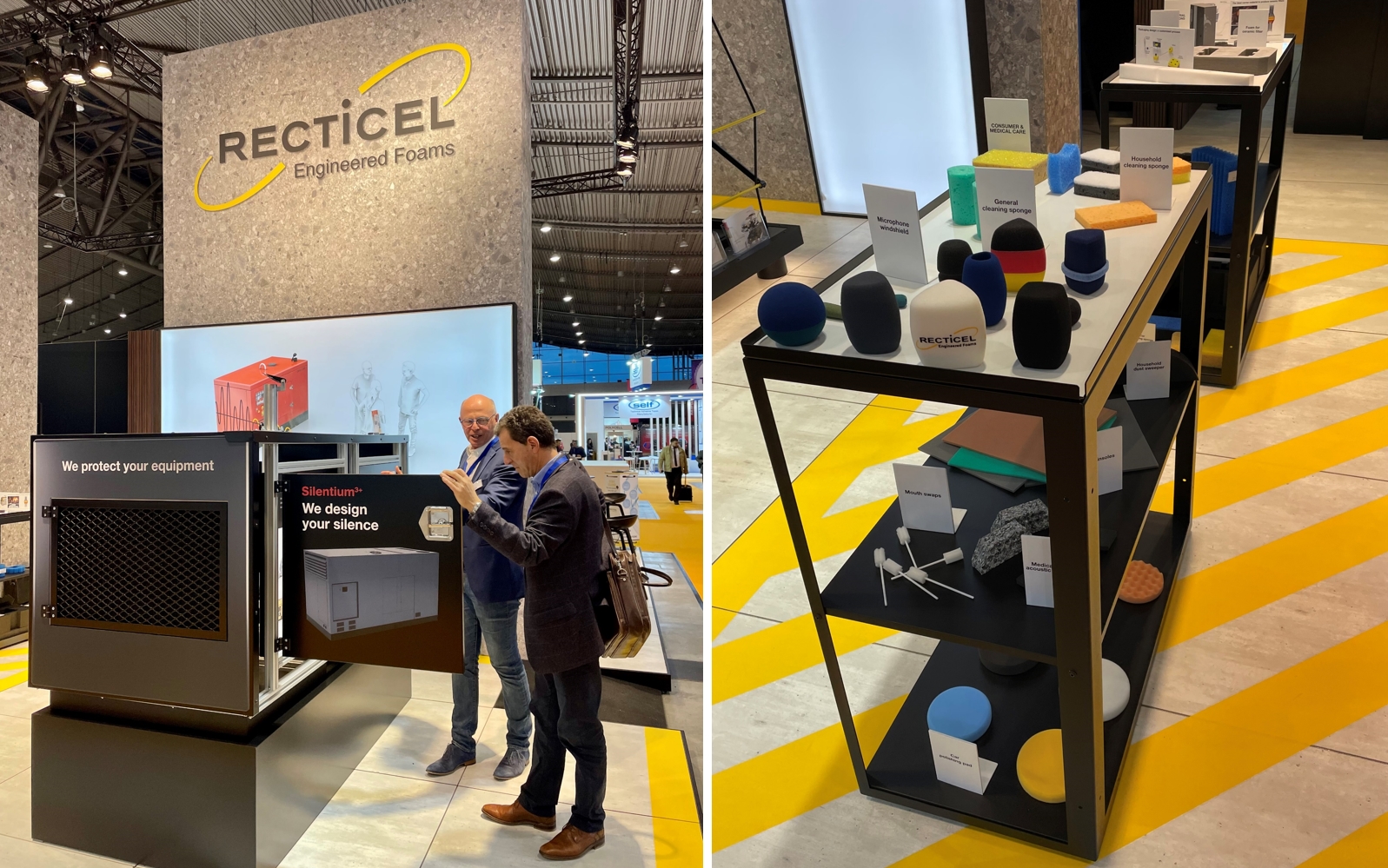 The talk of the fair was clearly on sustainability. Our R&D Director Bart Haelterman had numerous interesting discussions for clarification and cooperation. Watch our video if you want to know more about the Recticel Engineered Foams approach on sustainability.
Watch our video compilation