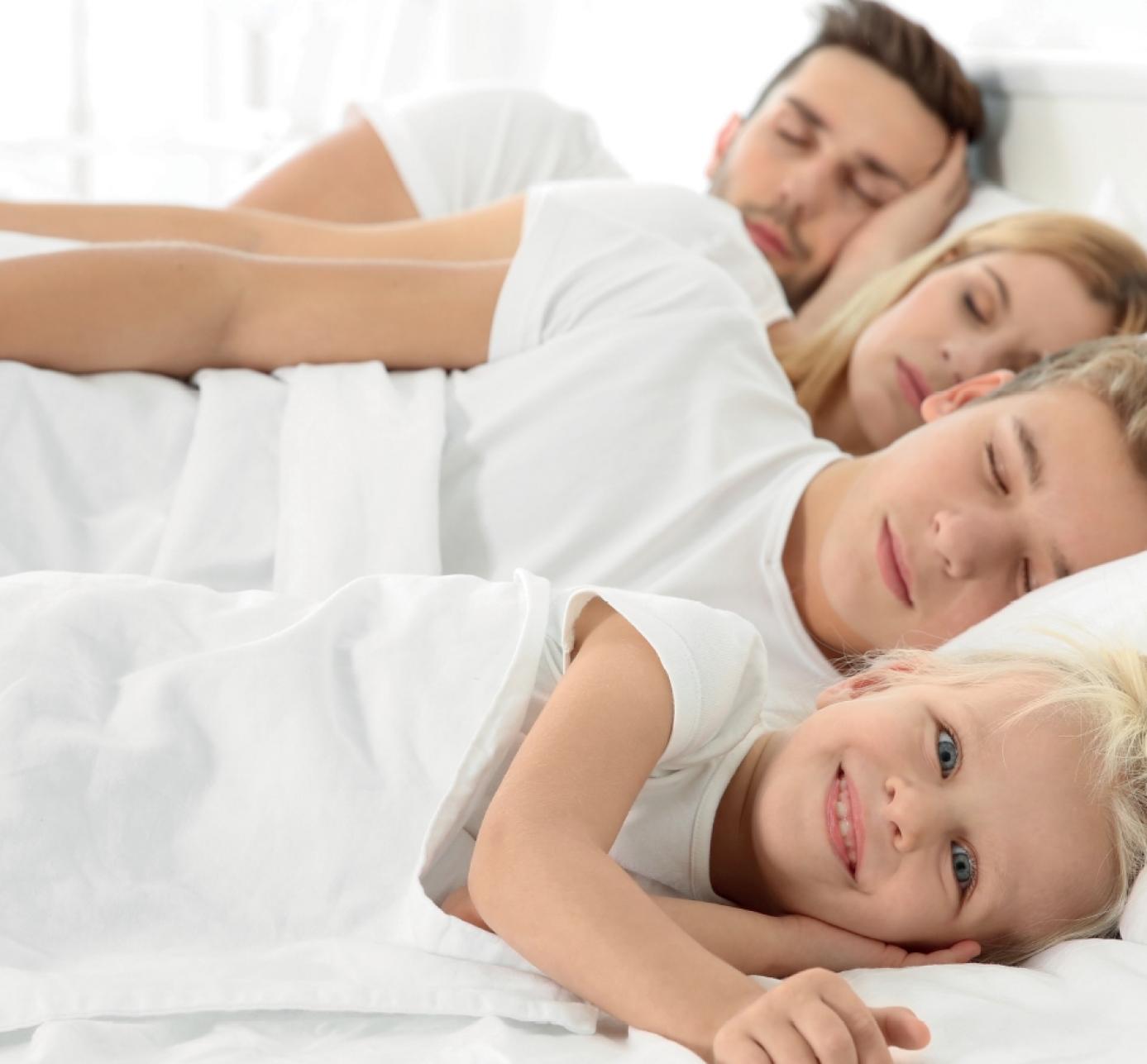 NIVA™ TCPP-free foams

Innovative, fire-retardant foams to take your business forward
When we set out to develop our new NIVA™ range, we put your customers first. New and emerging trends and regulations call for foam free from halogenated fire retardants (TCPP) for a more natural sleep experience. Special attention has been given to meet fire retardancy regulations for consumer, hospitality and healthcare markets. NIVA™ is a new range of tailored foams to give you peace of mind as you take your business into the future.

Why choose foam?
As a mattress material, foam offers the significant advantage of being easy to adapt to almost any application. Hardness, density and resilience properties – as well as anti-bacterial and fire resistance characteristics – can be endlessly tailored to produce mattresses that offer the best comfort, safety, support and pressure distribution. Foam materials can be transformed in a huge range of shapes and thicknesses, offering practical and logistical advantages for mattress designers. Their versatility also makes them ideal for meeting the growing consumer demand for more variety and customisation.

Why TCPP-free?
Flame resistance characteristics are crucial to ensure the safety and legal compliance of materials used in bedding and upholstery products. One of the main fire retardants used in furniture and bedding filling materials is TCPP, a halogenated P-ester fire retardant, which is very effective. However, legislation is set to become even more stringent and it is inevitable that such substances will eventually be phased out in mattress production and replaced by halogen-free alternatives. We at Recticel are a forward thinking partner and have met this challenge with the development of our new NIVA™ range.

Peace of mind for you and your customers
The majority of today's consumers consider a mattress as an expensive investment. In return for this they expect not just a good night's sleep, but also a mattress that will perform reliably for many years, providing the comfort, breathability and ergonomic support they need. This goes hand in hand with a growing need for more eco-friendly materials that comply with fire safety standards and for responsible, sustainable solutions.

In a market that largely depends on individual preferences and regulations that protect human health, it is more important than ever to put people first. Our NIVA™ range is engineered to help you do just that!



Comfort and well-being
By combining the various NIVA™ foam grades in a mattress, excellent pressure distribution and ergonomic stability can be achieved while providing optimal body support with a soft, comfortable feeling. Thanks to their homogeneous and open-cell pore structure, NIVA™ foams also offer high air permeability and good moisture wicking properties resulting in a pleasant and dry sleeping sensation.


Health and safety
NIVA™ foams are produced without any addition of TCPP flame retardants and fulfil the requirements of the CertiPUR® standard. All foams in the NIVA™ product family meet the stringent British fire retardancy criteria, in particular CRIB 5 (Ignition Source 5) standards which are legally required for use in mattresses and beds.


Performance
NIVA™ foams have been thoroughly tested for dynamic fatigue. They are proven to be very robust due to their permanent material stability, thus providing consistently high comfort over many years. By design, NIVA™ foams are optimised for use in rolled mattresses. Their good compression and fast recovery behaviour make them ideally suited for e-commerce bedding products such as 'bed in a box' mattresses.


Sustainability
Recticel has always worked alongside its partners in a highly competitive mattress market. We help them to comply with their regulatory and environmental targets, ensuring that all our solutions form part of a clearly defined and comprehensive sustainability strategy. NIVA™ represents an important step in our ongoing sustainability journey, which focuses strongly on people and innovation. As well as fostering sustainable partnerships, we strive to reduce the safety and environmental impact of our activities, processes and products, driven by societal needs. As well as the new NIVA™ family, we supply mattress industry partners with other foams, prioritising ecological, social and economic sustainability. All our mattress foams are free from biocides, plasticisers and other critical substances.
Four performance profiles to match your needs
The NIVA™ product family comprises of four different comfort foams, including one viscoelastic type, and
three quality polyether foams. Each foam has a different performance profile, offering you the ideal toolbox for developing innovative mattresses, mattress core constructions and other high-quality bedding and upholstery products that meet the highest standards of comfort, health and safety.
NIVA™ F30 F
Profile: Outstanding body support contributes to proper alignment of the spine, providing excellent relief while sleeping. Ideal as a mattress core material.

NIVA™ F30 M
Profile: All-round performance and great body support to meet the market's demands for high quality, today and tomorrow. Ideal as a mattress core material.

NIVA™ F30 S
Profile: Pleasant sleeping sensation due to soft feeling with optimal pressure distribution as well as high air permeability. Ideal as a topper material.

NIVA™ V48 S
Profile: Improved well-being through outstanding pressure distribution and ergonomic stability while offering great comfort. Ideal as a topper material.

Rating:
5 = excellent / 4 = good / 3 = fair / 2 = poor / 1 = very poor
Key:
Durability: Suitability for roll-packed mattresses, long-term performance
Body support: Firmness, resilience, elasticity
Pressure relief: Softness, pressure distribution, adaptability to the body
Climate control: Breathability, moisture regulating, heat transfer
Sustainability: Low emissions, reduced co2 footprint, no intentional addition of TCPP
NIVA™ products at a glance



Do you want to know more about our NIVA™ TCPP-free foams?
Get in touch with our product specialists!