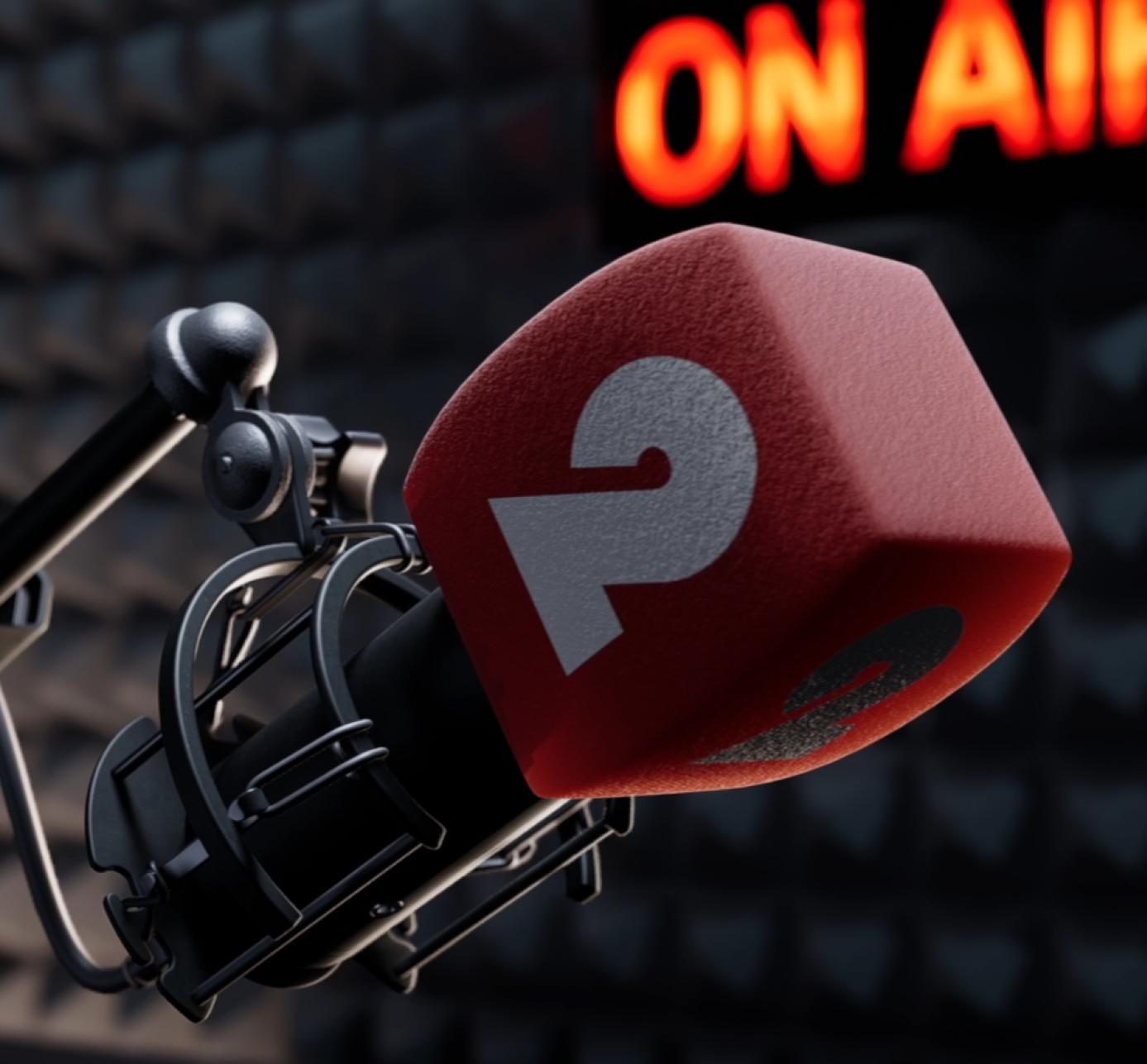 Microphone windshields are essential accessories for radio, TV and recording technicians who need to optimise sound quality (especially outdoors) and maintain hygiene standards with shared equipment. Recticel Engineered Foams works closely with microphone manufacturers to develop windshields that promote top-quality audio while adding an extra visual dimension.

Foam technology for effective noise reduction
The design of our microphone windshields is optimised first and foremost to improve sound quality. The key is the selection of a specific polyurethane foam with a pore structure that maximises noise reduction, ensuring a clear transmission for broadcasting and recording. To achieve the right results, we develop and manufacture our foam windshields in close cooperation with the world's leading microphone manufacturers. The foams undergo constant acoustic material testing as well as sound and wind elimination analyses to ensure first-class audio quality.
Say it your way
There's more than one way for companies to get their voice heard. Our microphone windshields are available in a wide variety of shapes, sizes and colours, allowing companies to choose a design that reflects the right image and suits the purpose. The following shapes are available in wide range of sizes, from miniature to large:
- triangular
- spherical
- oval
- square
- round
- shotgun triangular
- shotgun round

The colour spectrum is almost limitless. The most striking options optimise visual impact for TV and live performances. At the other end of the scale, neutral and skin or hair-matched tones in miniature sizes are ideal for applications such as theatre productions requiring microphones to be invisible to the audience. The range includes monochromatic and multicoloured windshields. We can also use flocking to meet exact colour requirements, such as corporate branding.
Branding - the finishing touch
Our logo department produces brand design finishes allowing companies to reinforce their image by making sure their logotype or wordmark is always on camera, in the corporate colours. Each microphone windshield can be fully personalised to individual wishes and specifications, with eye-catching results.

Technical expertise and professional service
As well as tailored products, we provide high reliability in processing, development and production. Our expertise in foam technologies, R&D and testing means that we can offer highly specialised products. Our customers benefit from individual advice and fast delivery even with short lead times. We can also manufacture limited series windshields and popshields on request.
Areas of application
Recticel Engineered Foams produces customised, noise-reducing solutions for top-class audio and tailored visual effect, including:
- Windshields for handheld microphones
- Camera microphones
- Shotgun microphones
- Headsets and lavalier microphones
- Measuring instruments
- Desktop microphone units and lecterns
- Smartphones and digital recorders
- Mic flags for microphone bodies for broadcaster identification
To find out more about our microphone windshields