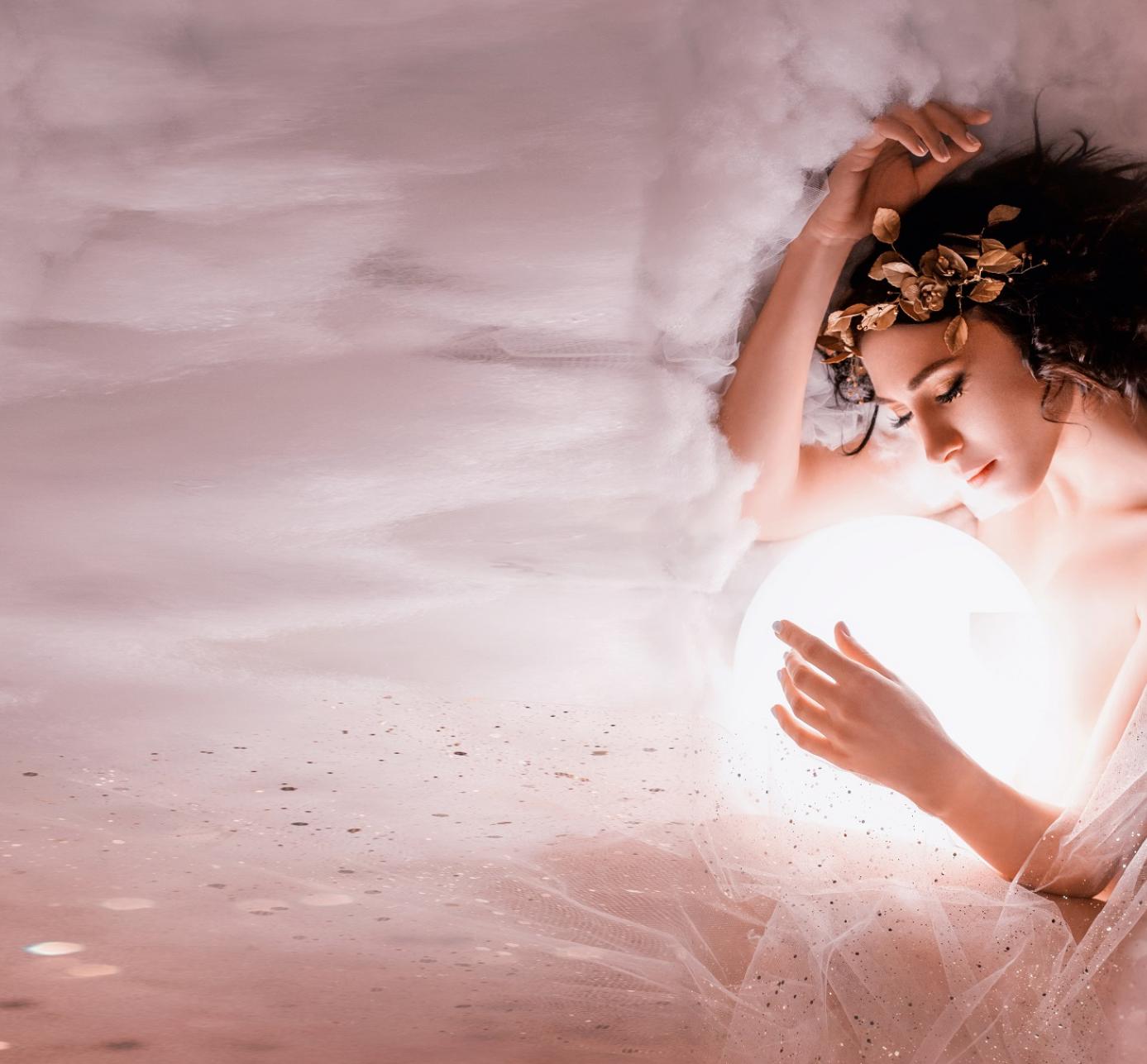 The next generation of our AngelPearl® comfort foam is now available to order. AngelPearl® has been an established favourite for manufacturers of sleeping and seating products for many years, due to its outstanding comfort and pressure distribution characteristics.
Our engineers have now developed a new and improved version:


The AngelPearl® range consists of a high resilient and a viscoelastic foam designed for first-class sleeping comfort, enhanced by superior temperature regulation and pressure distribution. The secret to all this is the new generation of unique cooling pearls, which are now more evenly distributed and better encapsulated compared to the first generation, improving long-term performance. In combination with the foam's open, breathable cell structure, the new pearls contribute to a cooler, fresher sleeping environment. The foam's softness and pressure distribution are tailored to embrace the body, creating a cosy feeling.

AngelPearl® is reliable, durable and suitable for roll-packing. It comes in two grades to offer the right balance of softness and pressure distribution: viscoelastic AngelPearl® AP 50 SV provides excellent pressure distribution, while soft, highly resilient AngelPearl® AP 50 M creates a cosy, welcoming feeling.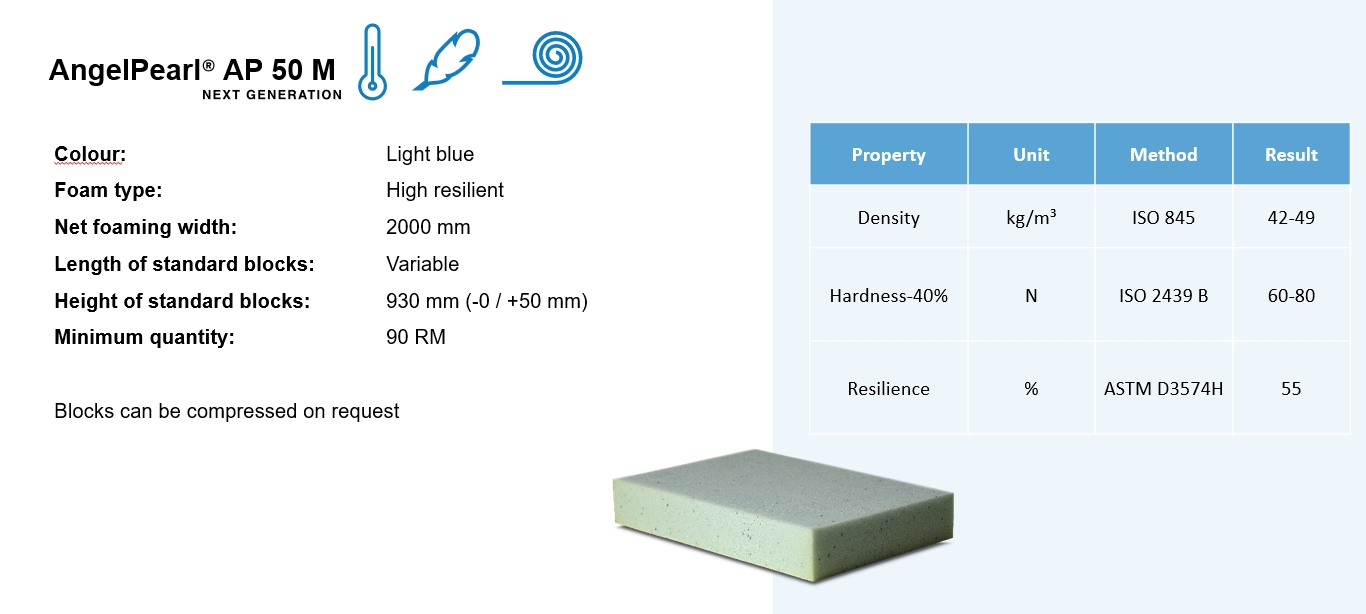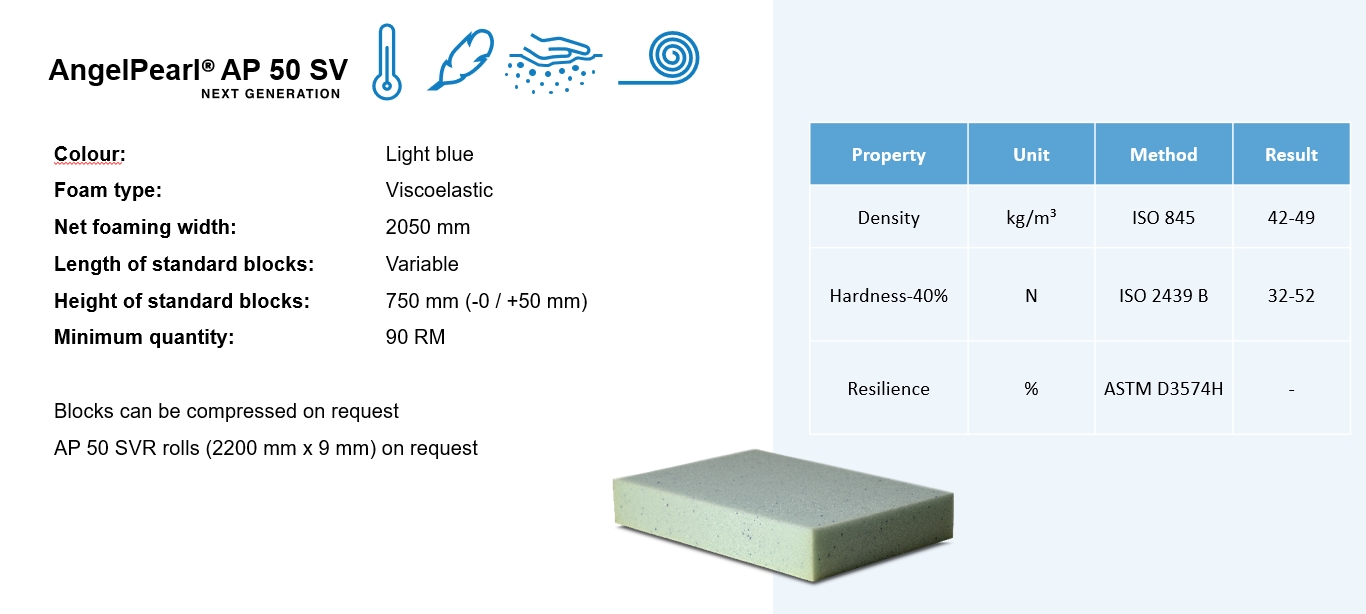 AngelPearl® is the preferred comfort foam for

The new AngelPearl® completely replaces the first generation of AngelPearl®, which will no longer be produced by Recticel Engineered Foams.


To find out more or order samples